LOW COST ROME TAXI FLEET
Thanks to the veichles of our fleet and to the many cooperations we have set up time after time with our partners (rental busses companies, tour guides companies, hotels, B&Bs), we are able to face every situation we find. Transfers to Civitavecchia, transfers airports Rome, City tours in Rome, tours in other cities and long transfers from Rome may be required from singles or very big groups. Sometimes the number of the bags is not proportioned to the number of the people. In this cases, it would be a shame to pay one more car only to transport the luggage. Very often we can fix this problem using the Opel Vivaro or Renault Traffic as they have a very big boot, much bigger than a Viano or Vito Mercedes. Transfers to Civitavecchia, transfers airports Rome, shuttles to Civitavecchia and long transfers Rome other cities are possible also by the fourtheen passengers van Mercedes or bus. Problems would come come with the tours in Rome and tours from Rome to other cities as the access to many central areas is forbibben to this big veichles. Visit the home to discover more about us or go to rates and booking  page for a immediate reservation of your service!
SEDANS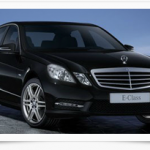 E CLASS MERCEDES- Black elegant E class, very comfortable. Perfect for a fast and elegant transfer long or short with a few pieces of luggage. Its elegance will not avoid to reach the look of the people around or the one of your guess.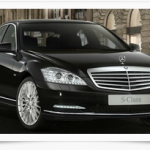 S CLASS MERCEDES- Taxi transfers from and to Rome airports, Rome city tours, tours from Rome to other cities,  transfers to Civitavecchia port or long transfers from Rome will be at a very high level with this car. The S class is perfect if you want to stood out from the mass. Of course the transfers will be a bit more expansive!
MINIVANS

OPEL VIVARO- A eight passengers minivan, fast and full optionals, perfect for the groups who travel with many luggage. Its boot in fact, is very large and capable.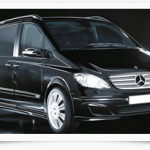 MERCEDES VIANO AND VITO- Elegant vans up to eight passengers, Viano and Vito are perfect for transfers where is required the appearance. The three points star always makes its effect.

RENAULT TRAFFIC- Fast and comfortable, like the Opel Vivaro is perfect for the transfers where the practice is FONDAMENTALE, more that the appearance. Its large PORTABAGLI in fact, makes the Renault traffic perfect for transfers with many luggage.
VANS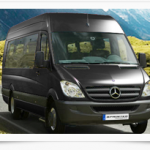 MERCEDES SPRINTER- Elegant van wich, despite it is very big, keeps all the class of a Mercedes. Up to 14 passengers, the Sprinter is a perfect middle way between a mivan and a bus. Unfortunatly in Italy it is considered a bus and its path in certain areas in the city centre is forbidden and it is not possible to do city tours.